FOR BAKERY PRODUCTS IT IS ESSENTIAL THAT THE PACKAGING ENSURES FRESHNESS, PROTECTION AND THE HIGHEST STANDARDS OF FOOD HYGIENE.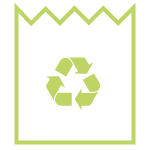 From production to consumption, we know that your baked goods must arrive in perfect condition. We take care of the packaging for wholesale supplies from the bakery to the store, where protection of the product during transport is of paramount importance and thanks to our design expertise we can offer you even more: eco-sustainable recyclable or compostable solutions that catch the eye and are tested to maximize their ability to attract the consumer to the shelf.
Our range of primary food contact packaging ensures that your products stay fresh and protected at all times in compliance with all food hygiene regulations.
A wide choice of CORAPAN , CORALENE, ECORALENE, BOLFRESH can meet the need for traditional, recyclable and/or compostable packaging.